How does the gift look?
1. Gift E-coupon is emailed and printed in color or black and white. You can choose whether to display the price of the coupon or not.
2. Gift coupon is printed on a festive, luxurious champagne colored paper and packed FOR FREE in a beautiful and solid envelope - yellow, red, silver, violet, gold. More info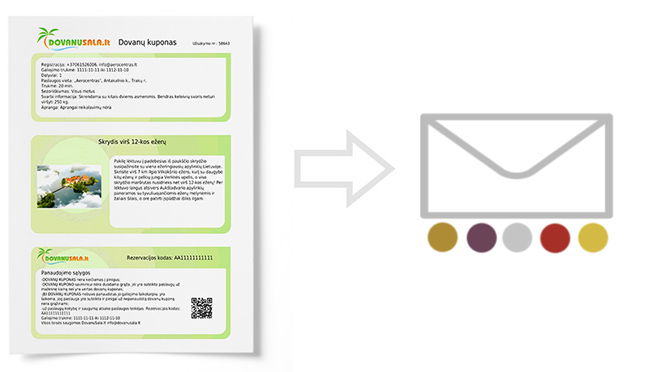 3. Gift voucher with box (price - 3 Eur.)- ordering delivery by courier, OMNIVA post office, post office. The gift voucher is prepared on luxurious sheet with a champagne shade and is packed in a glossy envelope and placed in a box - red or black e. Price - 3 Eur.